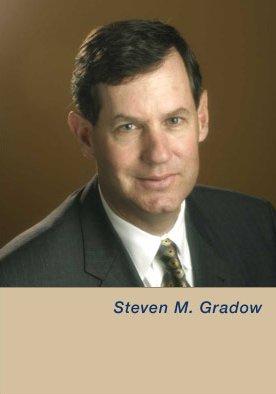 Principal Profile
Steven M. Gradow, Managing Director, has 23 years of investment experience as an institutional portfolio manager and Director of Investments. Steve received an M.B.A. in Finance from the New York University Stern School of Business and a B.A. with honors in Economics from the University of California at Los Angeles (UCLA). Steve and his wife Michelle, a Portland native, live in Lake Oswego, OR, and have a seven year old daughter.
Steve has managed and invested multi-million dollar portfolios for major non-profit, university, religious, Taft Hartley, and State pension clients. Steve's experience includes helping clients develop investment policy statements, risk analysis, and presenting and executing investment recommendations to various clients and boards of trustees.
Throughout his career, Steve has mentored and trained many analysts and portfolio managers, and has built and led three separate investment teams. Steve's insights into the investment process, together with risk control analysis, shape the foundation of the GCM approach. Steve currently serves on several non-profit boards as both a volunteer and as a trustee.